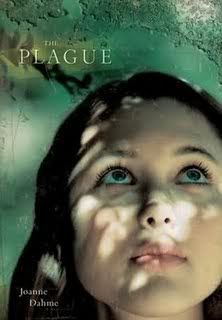 In the middle of the plague Nell's parents die. She's unsure what will happen to her and her brother, George. What will a couple of peasants do? Well, thankfully they don't have to think about it because Nell shares an uncanny resemblance to King Edward's daughter, Joan. So Nell is to be the princess's body double.
Things go well, until the princess dies. Nell is taken to Spain where she will marry the Prince of Castile. But Nell doesn't want to marry the prince and she, along with her brother and a soldier try to escape from Joan's(the dead princess) brother.
I wasn't as excited by this novel as I thought I would be. I thought there were far too many coincidences. The reviews on Amazon are good though. So maybe I am missing something.
Students who are looking for something different in their historical fiction may enjoy this novel.