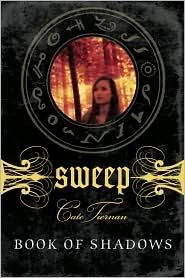 In today's spotlight is
Sweep: Book of Shadows.
I stumbled across this book and thought it looked interesting. There are fifteen books in the series. I guess I better start reading.
Summary: A seemingly average teenage girl named Morgan begins to experience strange powers and feelings, making her crush, Cal, a Wiccan himself, wonder if she could be a blood witch, a member of one of the Seven Great Clans.