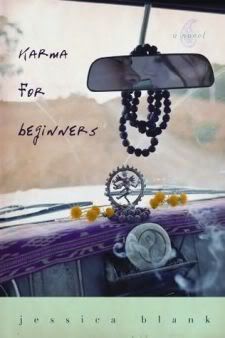 Tessa has a lot of problems. Her mother is distant and they do not have a strong relationship. She doesn't know her father because he ran out on the family when Tessa was a child. Another problem is that her mother is a hippie who won't let go of the past and drags Tessa wherever the wind takes them.
Poor Tessa is brought to a compound where her mother can get in touch with her spiritual self. Meanwhile, Tessa tries to make the best of a horrible situation. Things start to look up when she meets the older, handsome Colin. She is drawn to him and soon their relationship grows and takes Tessa down some mature roads.
Things in the compound start to get strange. Plus, Tessa decides she needs to reach out to her father by writing him letters. But will the outcome be what she wanted?
This book is for older readers because it deals with sex and drug abuse.
This is about a young woman trying to find herself during a confusing time. Any teen going through some awkward moments can relate to the main character.