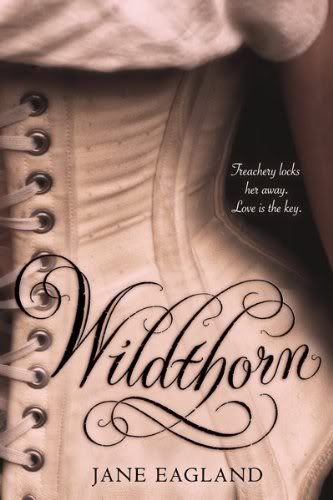 Sorry about being a day late. As some of you know its been a rough time for me. Yet, I trudge onward!
Louisa Cosgrove is born into a family of privilege. Her father is a doctor and her mother is a proper Victorian lady. Her brother, Tom, gets everything he wants because he is a boy. And as we all know boys are more important in the 19th century.
Unlike most girls Louisa isn't worried about the appearance of her dress, or the tip of her hat or if her gloves fit properly. She read a lot, far too much in most people's opinion. Louisa also wants to become a doctor and reads her fathers books and conducts little experiments, much to her mother's dismay.
As Louisa grows up she knows she is different and doesn't care. She doesn't want to get married(even if all proper young ladies marry and have kids). Louisa wants to be independent and help people. She wants to be a doctor. However, her dreams are cut short when she is taken away to an asylum. Louisa has no idea why she is there because she knows she isn't crazy. Who would put her in the asylum? Why do people call her Lucy? Is she really mad? There must have been a horrible mistake. She needs to escape.
Overall, I really enjoyed this book. For once an author actually understands the Victorian Era. Ms. Eagland had enough details in this novel to keep in realistic but it wasn't overburdened and dull.The information about Victorian Era asylum life should both interest and shock students.
Mild Spoilers:
I liked the characters, but the one reason I didn't give this 5 stars was because I thought the author could have done away with making the character homosexual. I thought this was unneeded considering the fact the issue is never really dealt with. Louisa is gay as if Victorian society would accept her without question. If my gay students in 2010 have issues one can only imagine what girls in the 19th century had to deal with. I also think things were wrapped up too easily.
End of Spoilers:
Still, I enjoyed this novel. I also think students who like historical fiction will enjoy this.
This book will be released on September 6, 2010.