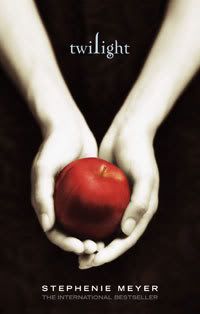 On her website Stephenie Meyer's has posted information for the upcoming movie based on her novel
Twilight.
The novel reached #1 on the New York Times Best Seller list. Kristen Stewart will be playing Bella Swan. Ms. Stewart has been in
Panic Room
and her latest film is
Into the Wild
.
I am looking forward to this movie, I also need to finish the series. For those of you who do not know Ms. Meyer has two other books. They are
New Moon
and
Eclipse
(which was published August).
You can find more information about the movie on Ms. Meyer's site.
Twilight: The Movie