Rumors
is the sequel to
Luxe
(which, I still havent read). This novel was just recently published. Amazon summary: "As old friends become rivals, Manhattan's most dazzling socialites find their futures threatened by whispers from the past. In this delicious sequel to The Luxe, nothing is more dangerous than a scandal . . . or more precious than a secret.
Ten Mile River is Paul Griffin's first novel. Amazon summary: "Best friends Ray and Jose are not your typical thirteen-year-olds. They've escaped foster care and juvenile detention centers to live on their own together in an abandoned building located near Manhattan Park called Ten-Mile River. With no use for school or families, street-smart Jose and bookish, introspective Ray have everything they need in each other. They are closer than brothers until they meet Trini. She's smart, beautiful, and confident, and they both fall for her immediately. As tension creeps into their relationship, Ray must struggle to find an identity separate from Jose and try to envision a future for himself beyond Jose and Ten-Mile River."


Ink Exchange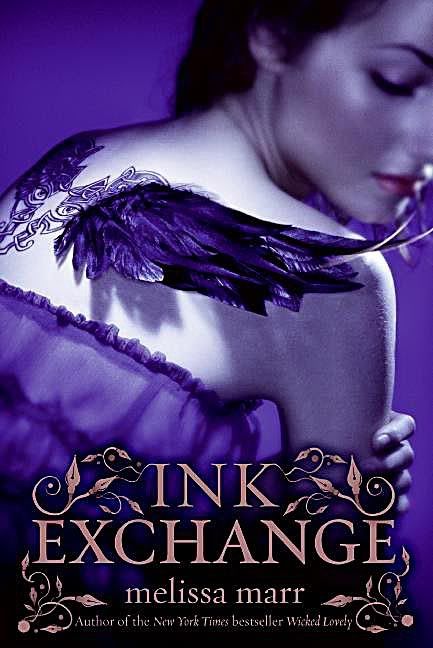 Amazon summary: Unbeknownst to mortals, a power struggle is unfolding in a world of shadows and danger. After centuries of stability, the balance among the Faery Courts has altered, and Irial, ruler of the Dark Court, is battling to hold his rebellious and newly vulnerable fey together. If he fails, bloodshed and brutality will follow.
Some other titles you maybe interested in:
All we know of Heaven by Jacquelyn Mitchard
Airhead by Meg Cabot
Hurricane Song by Paul Volponi
The Demonata #6: Demon Apocalypse by Darren Shan
Generation Dead by Daniel Waters
Alfred Kropp: The Thirteenth Skull by Rick Yancey
Rehab by Randi Reisfeld
Venomous by Christopher Krovatin
Looking for more upcoming books? Go to YALit's website: http://www.yalit.com/upcoming.php