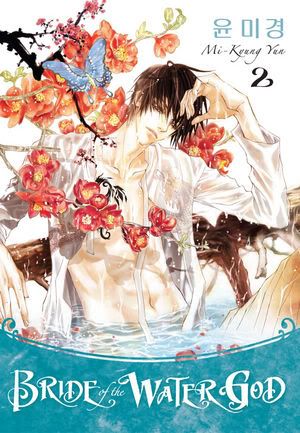 Bride of the Water God Volume I
caught my attention so I decided to give volume II a go.
Everyone is back in volume II and this time things are heating up with Soah and Mui. But the problem is she is married to Habaek, who is a child. How can she stay faithful to her husband(the kid) when she is starting to fall in love with Mui? But, could Habaek and Mui be the same person?
Once again we have the colorful casts of gods and goddesses, including Habaek's mother who stops by for a visit and she brings trouble with her.
As with the first volume the art in this one is great, and I really enjoyed it. But as with volume one not much happens. It appears that manga is pretty slow compared to American comics. Still, something in this series has caught my attention because I bought volume III on Amazon.
As I read this series it is geared towards the ladies. I don't think men would enjoy this at all because there isnt a lot of action. There is a lot of angst though.
I'm looking forward to volume III