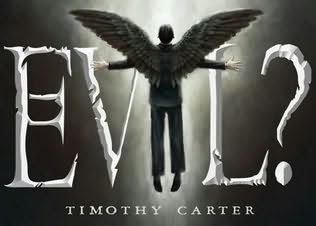 Some of the bloggers I follow showcase books that they are interested in. I thought I would do the same. So, every Wednesday I will have
I want it Wednesday
. Not all the books featured will be new titles. Some of the books maybe oldies but goodies that people have forgotten about.
For my first
I want it Wednesday
I thought I would shine the spotlight on
Evil?
by Timothy Carter. One of my students raved about this book. He couldn't stop talking about it, so of course I want it now.
Here is a summary
:
Stuart Bradley, a homosexual teenager living in a conservative Christian town in Ontario, Canada, dabbles in several forbidden activities, and when word gets out, he and some other teens face grave danger from the fallen angels that are inciting hatred and extremism in the community.