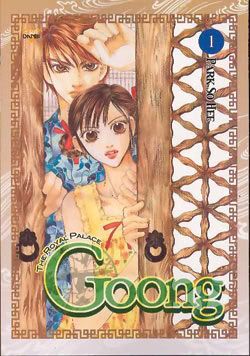 I decided to post some manga today for I want it Wednesday. My students are crazy for manga and I'm trying to find more titles they would like to read and I want to try.
Goong
is one title I have been looking at for a while. Here is a summary:
Monarchy ended long ago in Korea, but there are still other countries with Kings, Queens, princes and princesses. What if Korea had continued monarchism? What if all the beautiful palaces which are now only historical relics were actually filled with people?! What if the glamorous royal family still maintained the palace customs?! Welcome to a world where Korea still has the royal family living their lives! Only for this one high school girl, Che-Kyung, this is a tragedy, since she has to marry the prince who apparently is a total ...well you know!