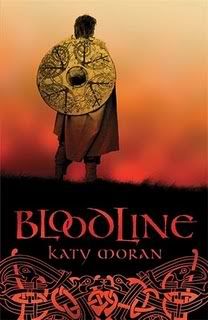 I usually pick girly historical fiction. Well, that's not fair to the guys. So I tried to pick something with a little more testosterone in it.
Summary:
Essa has traveled the lands of seventh-century Britain with his father, Cai, for many years without incident. In a Wolf Folk settlement, he wakes to find that his father has left without any explanation. Feeling angry and alone, he slowly comes to appreciate the people of the village, but never forgets his father's betrayal. Eventually Essa becomes sworn to a king and is sent out on a small errand. He gets himself deeper and deeper into tribal disputes and finds that the errand has become a full-blown adventure across kingdoms, with Essa taking matters into his own hands to try to influence the outcome of a potential tribal war. Well written and deeply researched,
Bloodline
moves along at a steady pace with enough intrigue and mystery to keep readers turning pages.