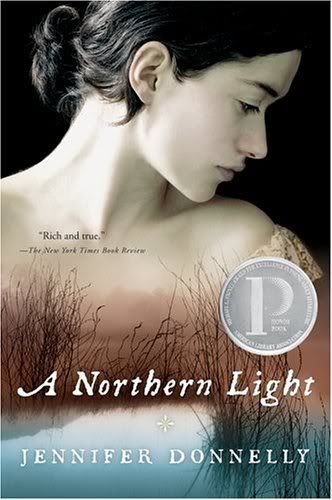 The tragic story of Grace Brown from the small, sleepy town of South Otselic, NY has capture many people's attentions over the years. Grace was a simple farm girl who went to Cortland, NY to work in a factory. There she meets the handsome Chester Gillette, nephew of the factory owner. They fell in love and poor Grace found out she was pregnant. Afraid, distraught and unsure where to go she went home hoping and praying Chester would do the right thing and marry her.
Grace's story ends tragically, but it is because of the sad ending that it has endured for over 100 years. The story has inspired plays andoperas. Theodore Dreiser was so interested by the story that he wrote
An American Tragedy
, which was later turned into a movie called
A Place in the Sun
. The latest installment of the Grace Brown story is by Jennifer Donnelly.
Mattie Gokey promised her dying mother that she would help raise her two younger siblings even though in her heart she wanted to become a writer. Mattie was different than the other girls in her town. She was a young woman ahead of her time, stuck in a world where a woman's only purpose in life was to marry and have children. In the novel she struggles with her role. Should she marry the handsome Royal(even if he is dull and uneducated) because that is what society and her father want for her? Or should she follow her dreams and become a great writer like Louisa May Alcott or Emily Dickenson?
When money becomes tight for the Gokey family, Mattie's father allows her to work at a hotel. This is where Mattie meets Grace Brown and her life is changed forever.
This is one of the best novels I have ever read. The characters are so vivid and real. Ms. Donnelly does a wonderful job of capturing racism, sexism and everyday life during the turn of the century. A lot of people tend to think of history as women wearing pretty dresses, but Ms. Donnelly shreds that image and gives a harsh, brutal account of what really happened if you were a poor, young woman in 1906.
This novel should be read by teens and adults.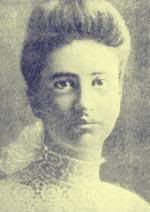 Grace Brown