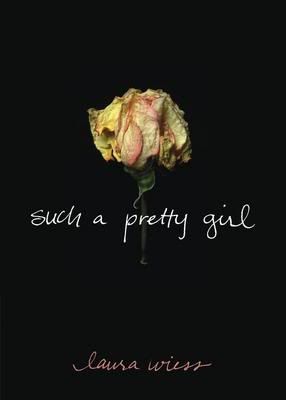 In this week's spotlight is a book that caught my attention. It was the title and the cover that made me go "hmmm." Then I read the summary. This is a book that I think will fly off my library shelf.
Here is a summary from Kirkus:
Traumatized teen fights for her emotional and physical well-being when her child-molester father is released early from prison. A social pariah in her small post-Megan's Law New Jersey town (where even the pizza man won't deliver to her condo), 15-year-old Meredith had expected nine peaceful years after her father was convicted of abusing her and several other children. So when he is freed for "good behavior" after only three, she is shaken to the core, feeling trapped. She initially tries to avoid him, in spite of her clueless mother's determination that they reconcile as a family, but it becomes clear almost immediately that he has not changed, and is still obsessed with her. She seeks help in her neighbor Andy, a disabled young man confined to a wheelchair. Like her, Andy's suffered an abusive past, but chooses to drown his pain in alcohol and prayer. Prompted by his evangelical mother, he plans a trip to see a faith healer just when Meredith needs him most. She also has an ally in her incredulous grandmother, who takes steps to gain custody of the girl-before it's too late. But stunned by the news that her parents are trying for another baby, Meredith decides on her own to take extreme action to ensure that no other child has to experience the horror that she went through.